Created Date: 26 Jul
Beware of Children in the Generation Z
GENERATION Z (Generation NET or Gen Z)
The Generation Z era or abbreviated (Gen Z) are those born in the range of 1998-2014. This generation is people who are aged 5-20 years and live in a digital age that has developed in a modern way today.
Characteristics of the Generation Z You Need to Know
Regarding the generation of predecessors, namely the Millennial generation (Gen Y) has often been discussed, now is the time to discuss the next generation, namely generation Z. Generations born in 1998 and beyond, they are also called NET Generation.
NET Generation was born when the internet has grown rapidly in human life. They are born without knowing the lifetime before the existence of the internet, computers, and cellular phones. In other words, this generation was born in an advanced digital era.
Psychologist Elizabeth T. Santosa in her book entitled "Raising Children in Digital Era" notes that there are 7 characteristics of generations born in this digital era. Here are some of the characteristics of the generation Z:
1. Generation Z Has a Great Ambition for Success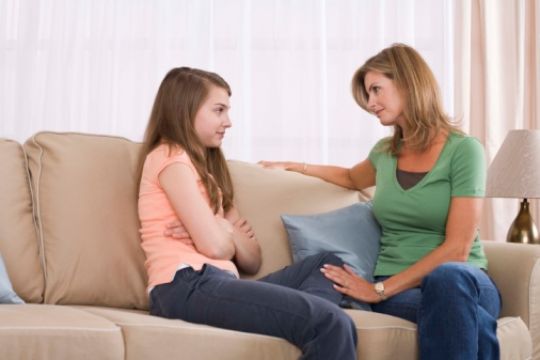 Illustration of the enthusiasm of a mother when she hears the idea of the child. (Image source: kesekolah.com)
Children of the generation have big ambitions for success, because the more models they idolize. The ambition to reach this dream is also supported by better world conditions, and the current condition of the parents whose majority is far more economically well-established family. Actually these ambitions or goals are needed by children from an early age. The task of parents is to define their goals or goals in a directed and clear manner.
2. Generation Z Children Act Instantly and Practically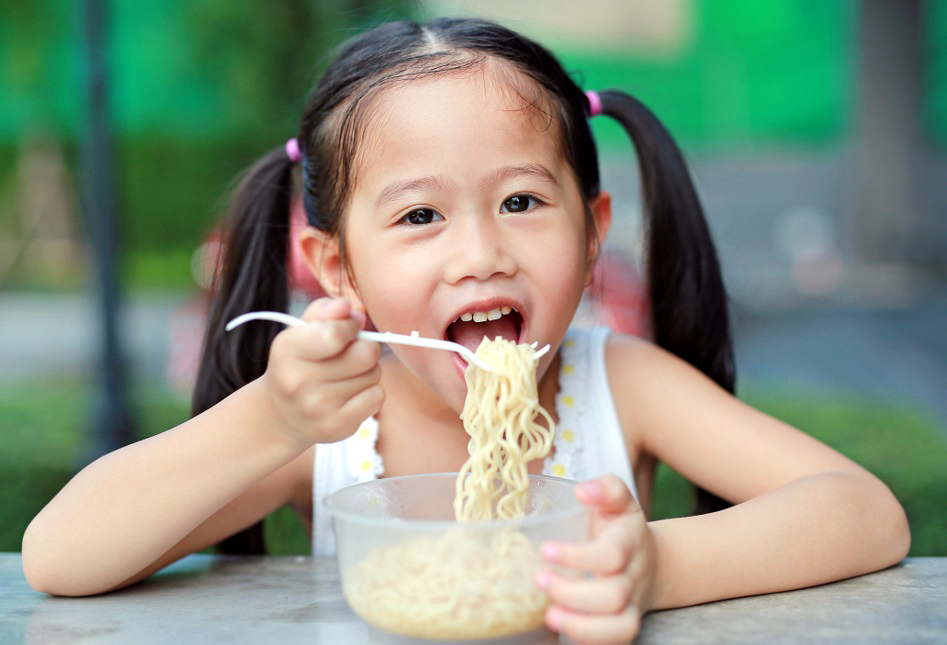 Illustration of Children Breakfast. (Image source: orami.co.id)
Generation Z likes to solve more practical problems. They are reluctant with a long process to look at a problem. Because they were born in an instant era.
Nahh, try to pay attention to "kids age now", from the beginning, starting to wake up, eat, go to school, study, everything is instant. For example, at breakfast, breakfast and instant coffee are available for them. Very simple right? It should be noted, in living life that humans can behave practically when solving problems, but there are also processes that sometimes spend time that is not fast. Therefore, parents should educate their children about the concept of process, endurance, and commitment in solving various problems that they might encounter ".
3. Generation Z Wants Freedom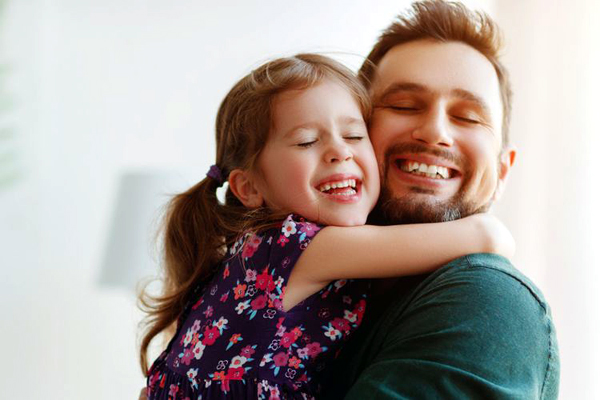 The colors and hairstyles of children inherit father's genes. (Image source: lifestyle.kompas.com)
Generation Z likes freedom, whether it's freedom of expression, freedom of creation, freedom of expression, and so on. Why is it like that? This is because they are indeed born in the modern world, where an authoritarian tyrannical regime has no power to control its population arbitrarily.
For example, in terms of regulations at home, these children do not like being given orders without a logical explanation. Therefore, parents need to provide a logical explanation of the rules that apply at home.
4. Net Generation More Confident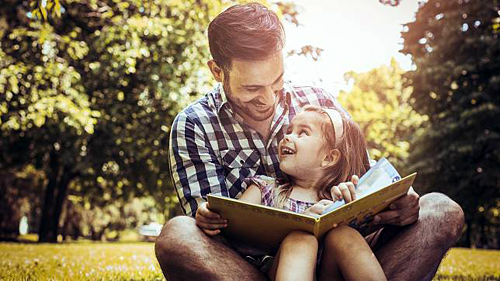 The child will inherit his father's nature and sense of humor. (Image source: LINE Today)
The next characteristic of the Z generation is self-confidence. Children born in this generation tend to have very high self-confidence. They have an optimistic attitude in many ways. Positive mentality like this is the main thing in life, which is to be able to see the problem from the positive side.
Parents are asked to be careful, not to drop their confidence when giving input. Parents need to provide a good environment so that children's self-confidence and competence grow well too. For example, you accompany a child while studying at home when they take an exam, until they get satisfactory results, so they can improve children's competence in their academic fields.
5. The Gen Z child likes things that are detailed
Not only do they have high self-confidence, the children of the NET era also like the details. Generation Z includes a generation that tends to be critical in thinking and detail looking at a problem around it.
Today, finding information is very easy, you only need to click the search engine button. Then write the topic that you want to browse through Google search engine, then open a world window that contains all information and images related to the topic. So, it's no wonder why children today are critical.
6. Gen Z children want to get recognition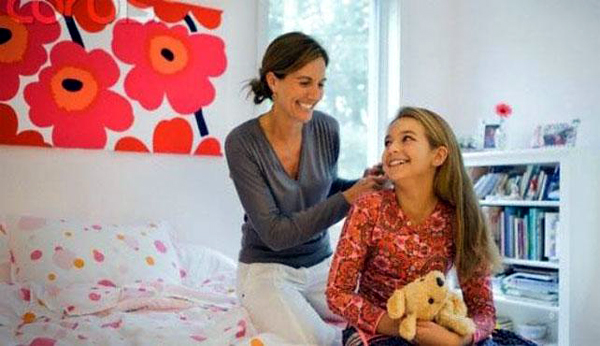 Illustration of mother and teenage daughter. (Image source: suarasurabaya.net)
Basically every person must have the desire to be recognized for the hard work, effort, and competence that has been dedicated. However, these children tend to want to be given recognition in the form of rewards such as (praise, gifts, certificates, awards, etc.), for their achievements, abilities and existence as unique individuals.
7. Familiar Z Generation with the Digital World and Information Technology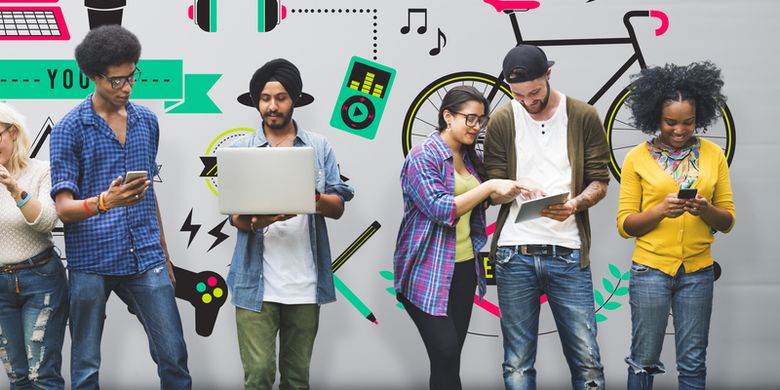 Generation NET or generation Z. (Image source: edukasi.kompas.com)
As the name implies, Gen Z or NET was born when the digital world began to expand and develop rapidly in the world. This generation is very adept at using all kinds of devices that exist, and uses technology in a variety of daily routines and functions.
They prefer to communicate through cyberspace and social media rather than face to face with other people. On the positive side, they are part of a large-scale community in a network of media and technology without knowing each other through the internet. However, the negative side is that they have public communication skills, relations, a fairly low social life ".
Those are the 7 characteristics of a generation Z child. Have their characteristics looked similar to your character?
How is the Generation Z in Indonesia?
Internet was present in Indonesia in 1990. In 1994, Indonet was present as the first commercial Internet Service Provider in our country. So, let's consider Indonesian Generation Z to be those born in 1998 to 2014.
If the first Generation Z is those born in 1998, it means that the oldest person from Generation Z Indonesia is now 20 years old: they have grown up, have participated in elections, have sought or already have jobs, and other things that can affect the economy , politics, and the social life of the world today.
In the last decade, Generation Z has continued to be studied. From political, economic, to lifestyle preferences. Because, in this world, there has never been a generation that since birth has been familiar with technology like in this generation Z.
So far, Generation Z is known as a character that is less focused than millennial, but more versatile; more individualized, more global, more open minded, faster to enter the world of work, more entrepreneurs, and of course more technology-friendly.
The proximity of generation Z to technology, while proving that the future of the sector will be brighter in their hands. In terms of economics, according to the Nielsen survey, Generation Z has affected the turnover of the world economy as 62 percent of consumers who buy electronic products. This is influenced by the lives of those who are all connected to the internet.
"Generation Z is the most influential, unique and diverse generation that has ever existed," Blakley said in an interview with Forbes.
Blakley can be true that we cannot continue to equate Millennials with Generation Z. Most of the millennials are half-people: half enjoying the era before the internet, and the era afterwards. For them, Wall Street, Cinema, Yahoo, Vinyl, and other items that are typical of the 90s generation are still interesting. While for Generation Z, Netflix, Virtual Reality, and Video Games are far more interesting variants.