Created Date: 06 Mar
0 Comments
Produk Lip Cream Lokal yang Wajib dimiliki Kaum Hawa
7 Local Lip Cream Products that Must Have Owned Eve
Local Lip Cream That Must Have Owned Eve
Ladies, surely there are many of you who are familiar with what is called lip cream. So what's the difference between lip cream and normal lipstick? No need to confuse the original lip cream just like lipstick, but the difference is only the texture produced by lip cream is liquid and creamy. Not only that lipcream also has strong staying power, or lasts longer if we use it.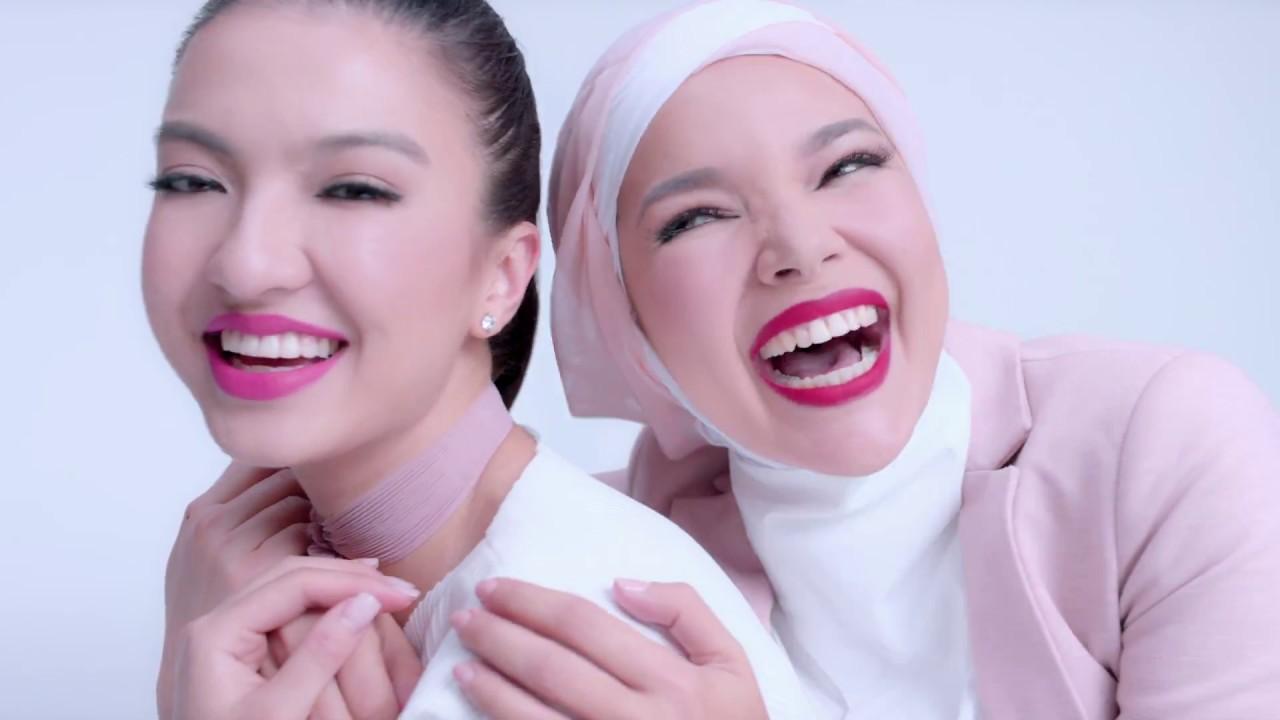 So it's no wonder that products that have been around for the past 2 years have been booming in this world of per-makeup. Local producers don't want to lose to offer beautiful shades that are very suitable for Indonesian women's skin. In fact, you could say that this local lip cream product has a quality that is comparable to an outside brand, you know. So, you don't have to take pride in using local cosmetic products. So, what's the best recommendation for local lip cream? Consider the following description.
1. With Exlusive Matte Lip Cream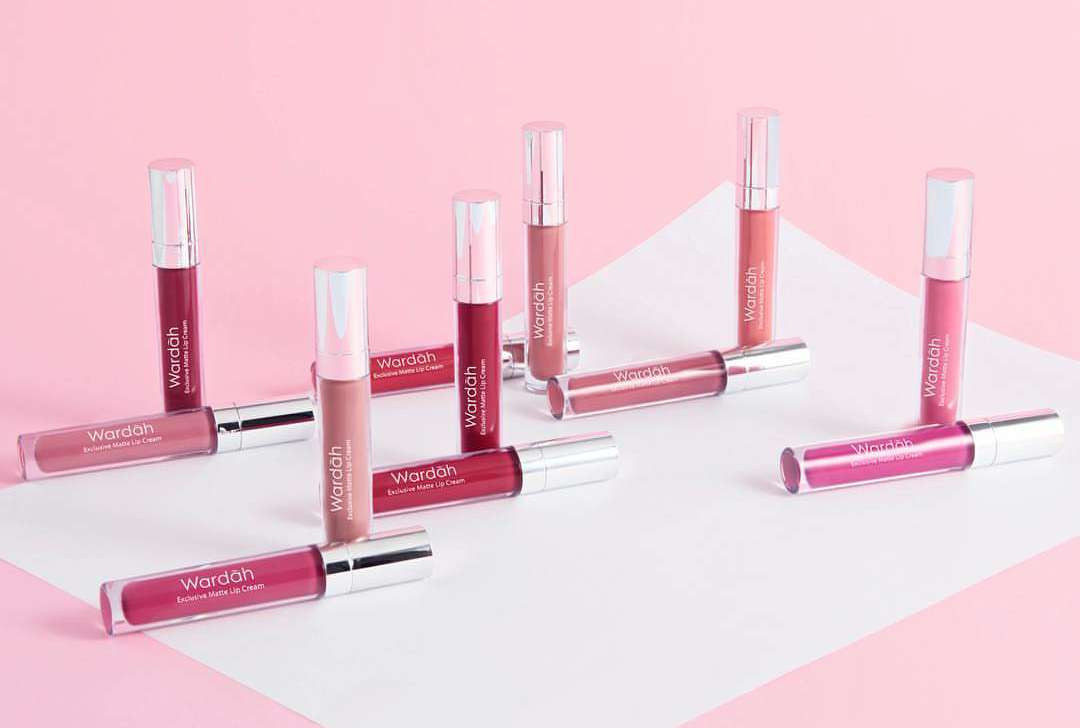 The discussion of lip cream was first opened by Wardah. The LEDies must be unfamiliar with local brands made by the giant cosmetics company Paragon Technology & Innovation (PTI), which is famous for its products which carry the "HALAL" label.
Since it was launched until now, Wardah Exclusive Matte Lip Cream has become a favorite of many people. Apparently, many people who fall in love with this product are because the quality is good but the price is cheap.

Wardah Exclusive Matte Lip Cream consists of 18 varied color variants, ranging from bold to nude. This lip cream product gives a matte finish but does not crack or make dry lips. Naturally, this lip color with stunning and long-lasting color contains jojoba oil, vitamin E and squalane which can nourish the lips.

Price: IDR 40,000 - IDR 60,000

2. Make Over Intense Matte Lip Cream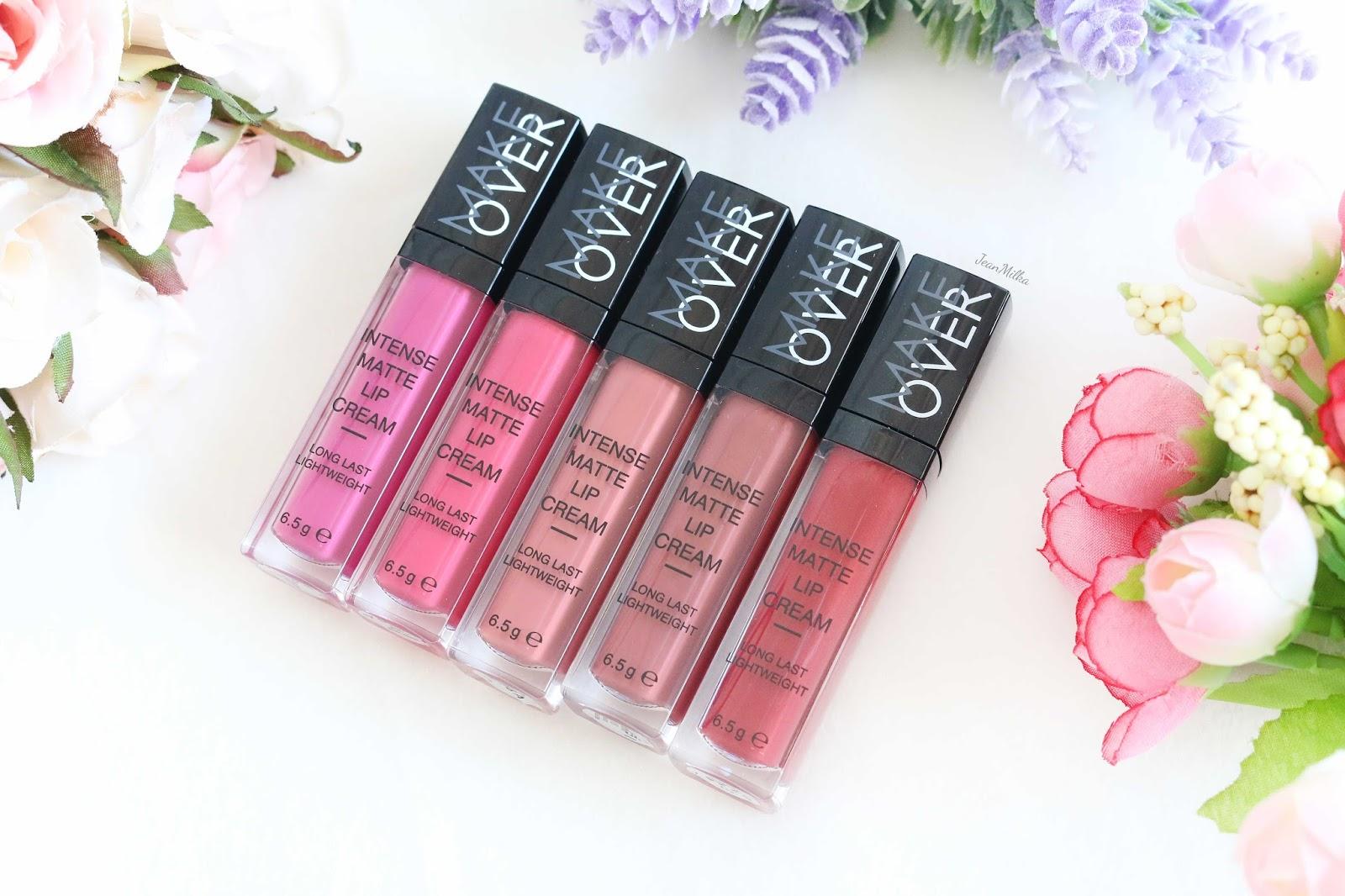 Intense Make-Up Matte Lip Cream is our 2nd and best lip cream. Local products that are often mistaken for international brands are Make Over. Make Over is still under the company with Wardah Cosmetic, but this Make Over is more focused on professional line cosmetics and is often the choice of Indonesian makeup artists.
Make Over Intense Matte Lip Cream is a liquid lip cream and 20 intense color variants. The best lip cream brand is formulated with a creamy texture with intense pigmentation that can give lip color with just one topping and can last up to more than 8 hours. With a net weight of 6.5 grams, this product is quite long lasting even though it requires a little touch up every time you finish eating.

Price: Rp. 95,000

3. Goban Cosmetic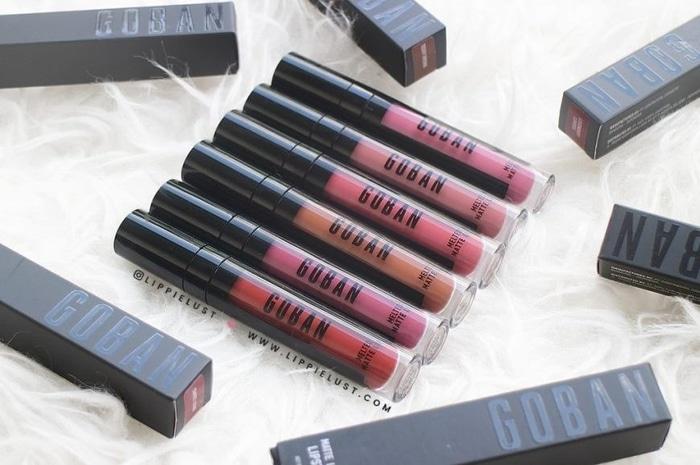 A new brand called GOBAN Cosmetics (short for GOrgeous Beautiful ANgel) released a series of Melted Matte Lip with a total of 6 beautiful and charming shades, just like the name! At a price of Rp130,000, this local beauty product has succeeded in creating a formula that is comfortable and light on the lips, making it a favorite of makeup lovers.
With the name "Melted Matte Lip", Goban just launched 6 main shades. Given the enthusiasm of the lovers of makeup on this product is very high, it is not surprising that this lip cream product quickly sold out. What's more, it is melted by Goban's matte lip waterproof and also has sweet fragrance

Price: Rp. 130,000

4.Purbasari Hi-Matte Lip Cream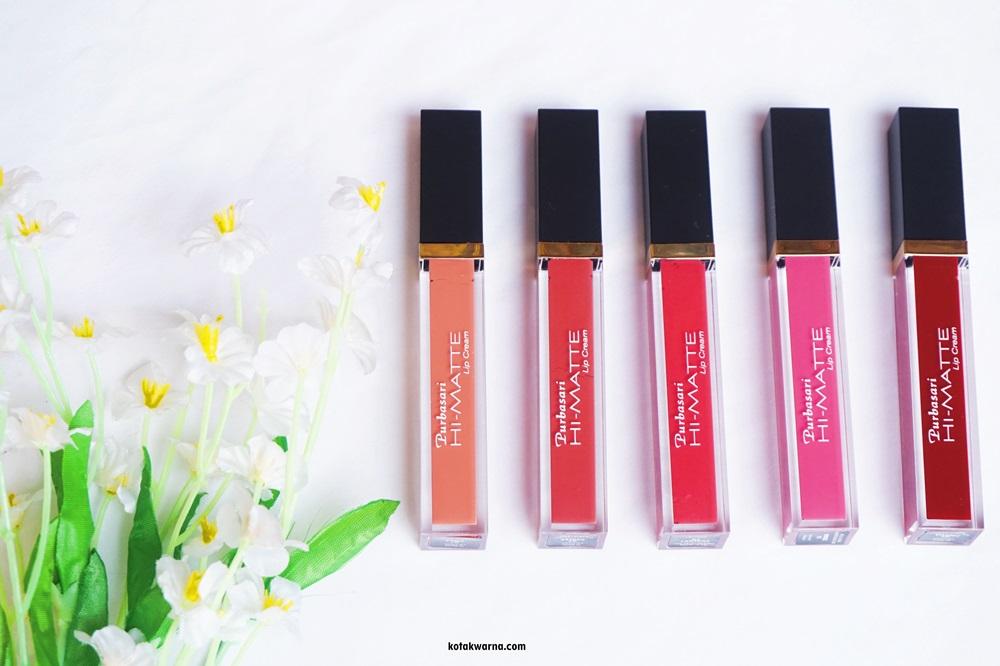 At first Purbasari was known for its legendary scrubs. After venturing into the cosmetics world by launching lipstick products, Purbasari became increasingly known and managed to get a place in the hearts of makeup lovers with matte lipstick.
So do not be surprised if the basics do not want to miss issuing lipcream by presenting Purbasari HI-MATTE Lipcream Hydra Series consisting of 5 shades.

Hi Matte Lip Cream, a lipstick product in a liquid form that has a lightweight and sticky free formula. Purbasari claims that this product has very good pigmentation, so that the lips will be closed perfectly even in just one appearance. Interestingly, this product is also enriched with UV filters and vitamin E that can nourish the skin of the lips while keeping it from the bad effects of free radicals.

Price: 45,000

5. Matte Lip Cream Matte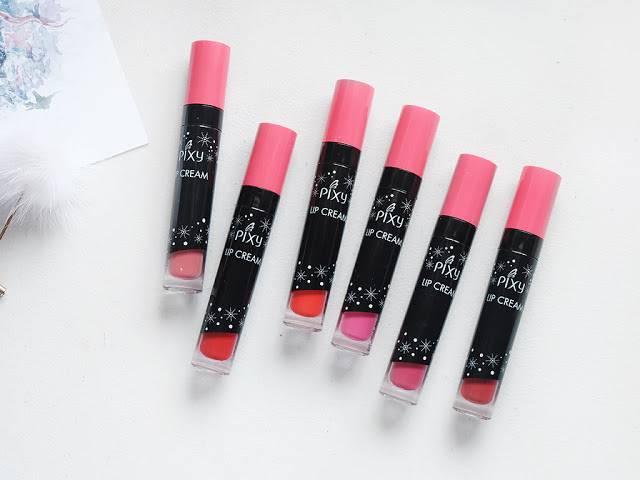 The best brand Lip Cream output This Pixy brand is a choice of Lip Cream with a soft texture and a long lasting matte finish. Because it is not surprised if many say that Pixy Lip Cream is a competitor of Wardah Exclusive Matte Lip Cream.
The Soft Base formula which is owned by the favorite Lip Cream brand gives a light and not dry feeling on the lips ... Interestingly, Pixy Lip Cream also has a quite varied shade variant. There are 12 shades that you can choose from, ranging from red for bold to nude makeup to perfect your natural-style makeup.
Price: Rp. 35,000
6. Minin Botanica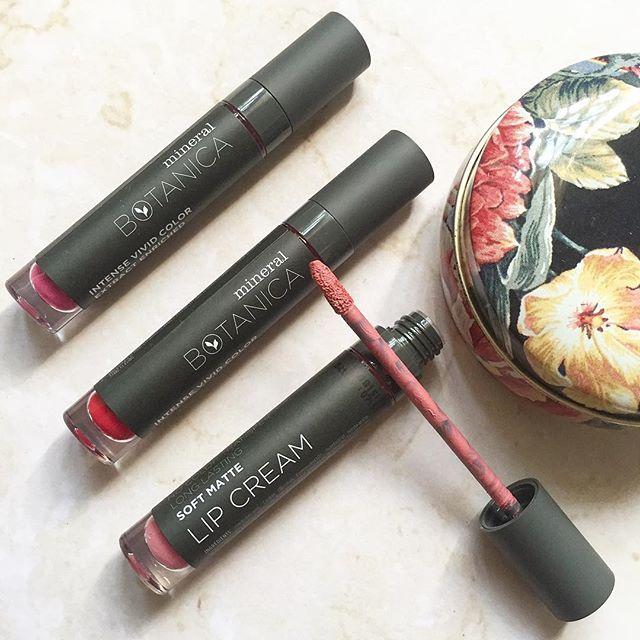 The best lip cream brand that can be your next choice is Mineral Botanica Lip Cream, which is favored by makeup junkies. Comes with a choice of 16 shade, the color is perfect for you who want to look natural and charming. The lip cream formula is also equipped with a moisturizing agent to keep the lips moist. Texture of Mineral Botanica Lip Cream tends to be thick (Creamy) and produces a thick color on the lips, because of that also the type of lip cream is very pigmented when used. Besides being concentrated, the color of the choice of lip cream is also durable. Which is quite unique from this product is the packaging that is black and small in size, which is only 4 grams
Price: Rp. 55,000
7. BLP Beauty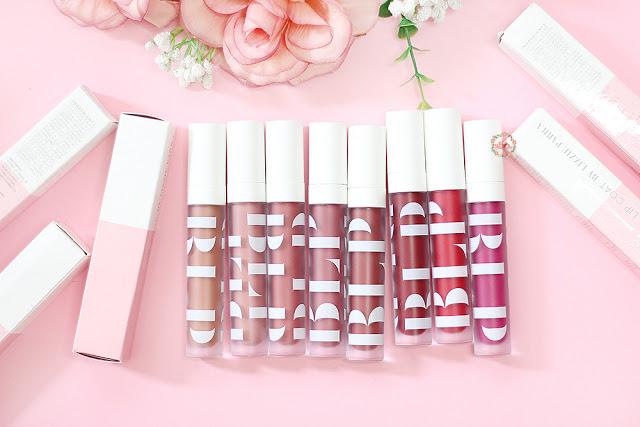 For loyal followers of homeland beauty blogger, Lizzie Parra, the BLP Beauty brand is definitely no stranger. This BLP Beauty lip cream product has the name Lip Coat. Almost all of them admit that Lizzie Parra's products are of a quality with international brands. Starting from the white-pink packaging that is feminine, minimalist and attractive, BLP is not only unique in appearance, but also in terms of quality. Lip Coat BLP Beauty has 14 anti-mainstream shades. When used, the soft formula makes the lips feel comfortable.
Price: Rp. 130,000
So ladies, to be able to change lip color, the lipstick above can certainly be your best choice. With an affordable price and good quality, of course collecting it won't drain your pocket too much.